Regular price
Sale price
$19.00
Unit price
per
Sale
Sold out
EUGY is an unparalleled 3D puzzle, easy to build and perfect for anyone, no matter who you are! Watch each unique animal come to life as you build them in 20 minutes. These 3D cardboard puzzles are made from biodegradable cardboard and are 100% recyclable. Printed with non-toxic and eco-friendly ink, and provided with non-toxic glue, these little animal friends are safe for children and the environment. EUGYs are 100% designed in New Zealand and created with a spoonful of cuteness! 
The tallest mammals on earth are also very fast runners. The large nostrils are well expressed in this EUGY, critical to their respiratory system as fast-running animals, with a very long neck, and massive lungs! In the wild, they sleep for less than 2 hours a day, staying alert for potential predators. Giraffes can reach out 50cm of their tongue to rip off leaves, which is also a source of hydration! Leaves can be pieced in it's mouth to complete the herbivores character representation. 
View full details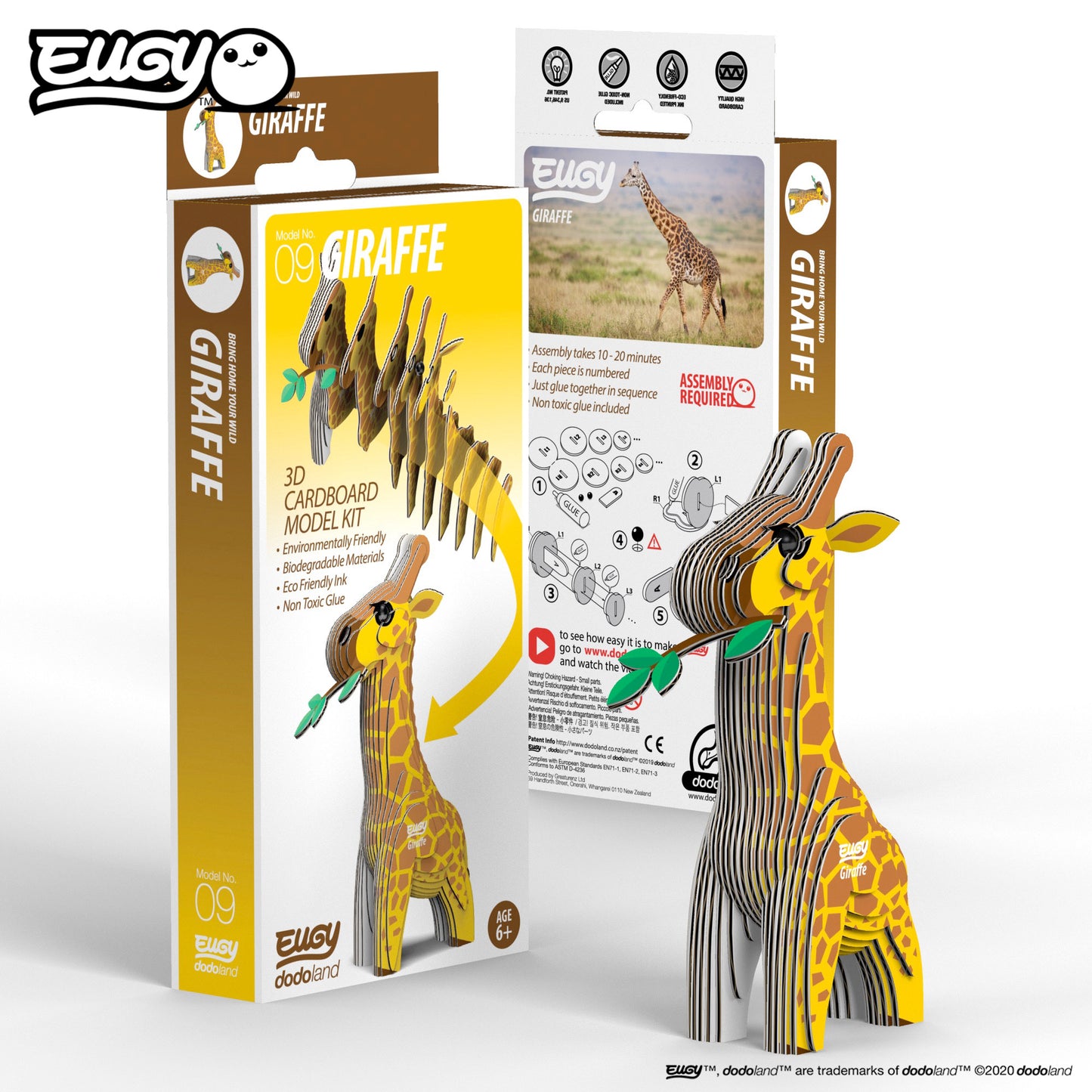 Wellington Zoo is a charitable trust and a member of Zoo and Aquarium Association Australasia (ZAA) and the World Association of Zoos and Aquariums (WAZA). Wellington Zoo is the world's first carboNZero certified zoo.