Regular price
Sale price
$19.00
Unit price
per
Sale
Sold out
EUGY is an unparalleled 3D puzzle, easy to build and perfect for anyone, no matter who you are! Watch each unique animal come to life as you build them in 20 minutes. These 3D cardboard puzzles are made from biodegradable cardboard and are 100% recyclable. Printed with non-toxic and eco-friendly ink, and provided with non-toxic glue, these little animal friends are safe for children and the environment. EUGYs are 100% designed in New Zealand and created with a spoonful of cuteness! 
Kakapo:
The 'Parrot of the Night' has arrived, flaunting its unique charm and captivating presence. Known as the Kakapo, these nocturnal, flightless parrots are truly remarkable birds. It's no surprise they're nicknamed the "owl parrot" due to their owl-like appearance and mysterious habits. These charismatic avian creatures are extremely rare, with their numbers dwindling dangerously. With their stout bodies, striking emerald-green plumage, and endearing beaks, Kakapos are a true wonder of nature. These solitary birds are known for their distinctive booming calls that echo through the New Zealand forests, making them a symbol of conservation efforts in their homeland. The EUGY Kakapo boasts intricate feather details, quirky beak, and adorable stance, bringing this enchanting bird to life in a delightful way!
View full details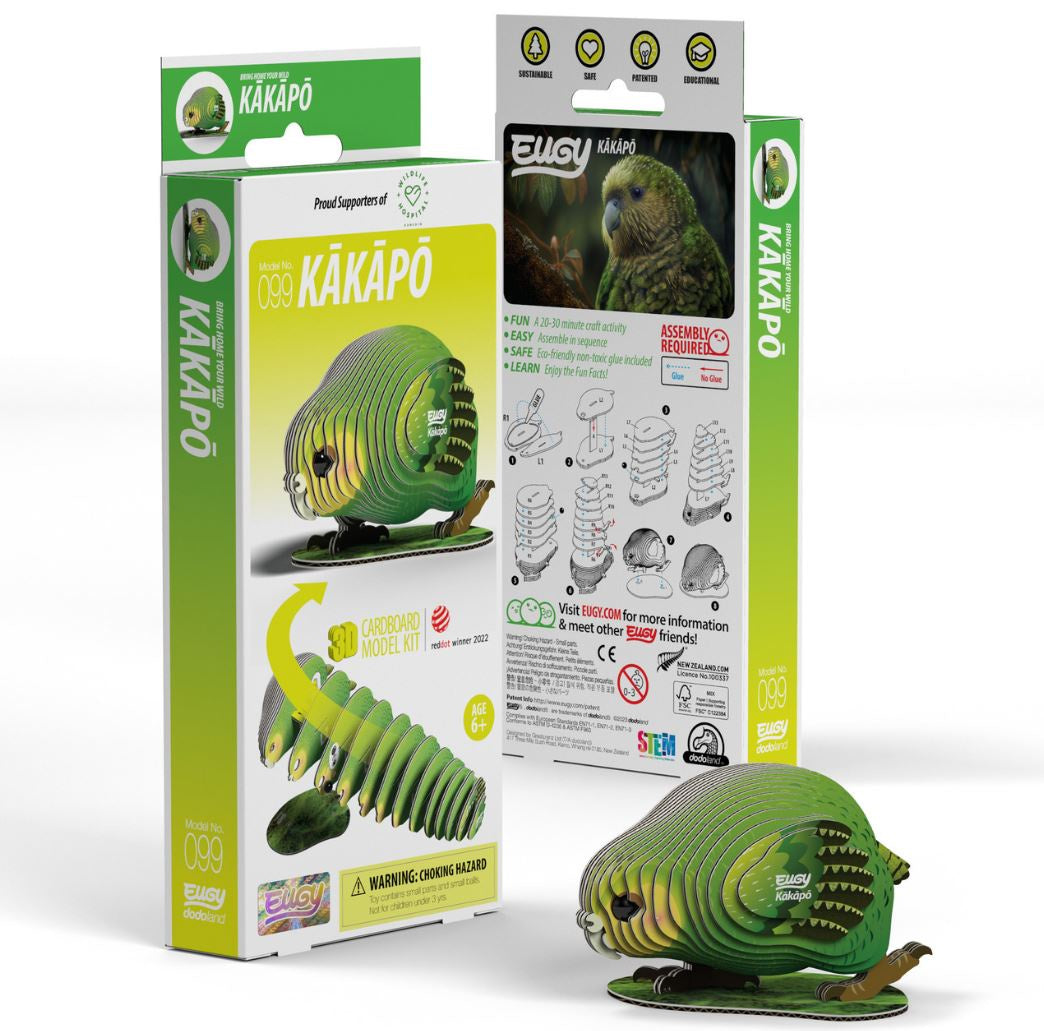 Wellington Zoo is a charitable trust and a member of Zoo and Aquarium Association Australasia (ZAA) and the World Association of Zoos and Aquariums (WAZA). Wellington Zoo is the world's first carboNZero certified zoo.